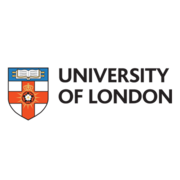 The University of London is a federal University which includes 17 world leading Colleges. Our International Programmes were founded in 1858 and have enriched the lives of thousands of students, delivering high quality University of London degrees wherever our students are across the globe. Our alumni include 7 Nobel Prize winners. Today, we are a global leader in distance and flexible study, offering degree programmes to over 50,000 students in over 180 countries. To find out more about studying for one of our degrees where you are, search for 'London International'.
Contact us
Student Advice Centre
---
Complete our online form if you have any queries about the University of London International Programmes. You can access a wide range of FAQs and submit a question.
Use our Student Advice Centre form for help.
Please also complete the form if you would like to request a printed prospectus.
Current Students contacts
Current students are recommended to go via the student portal for relevant contact details.
Opening hours
The Student Advice Centre is open from 9am to 5pm from Monday to Friday. You can telephone us during these hours on: +44 (0)20 7862 8360.
Student Advice Centre
University of London
Stewart House
32 Russell Square
London
WC1B 5DN