Leading Training offers a large range of exciting short courses. Training in Information Technology, Web Design and Development (programming), Linux , MS Office/ Open Office, Management and Business Skills. Part-time and full time study available for selected courses.
---
The Leading Edge Enhanced Learning Model combines a number of modes of learning over a period of time to ensure the maximum Return On Investment for the intervention. The model has four stages : Pre-Assessment and consulting, Priming and framing, face to face instruction, Post Assessment and spaced repetition.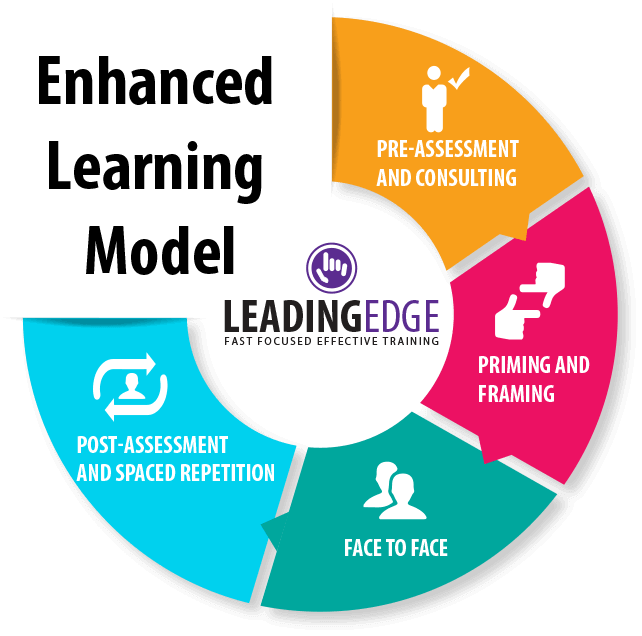 Course Categories
Business Skills

Learn Business Skills that will improve your leadership and productivity.
Business Skills courses
Graphic Design
Use the best available tools in the industry to create great designs.
Graphic Design courses
Personal development/ Life Skills

Courses that empower any individual to perform better in the workplace and outside
Personal development/ Life Skills courses
Adobe

Short courses on Adobe software products
Adobe courses