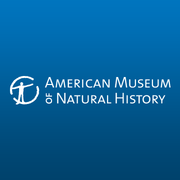 The American Museum of Natural History is one of the world's preeminent scientific, educational and cultural institutions. Since its founding in 1869, the Museum has advanced its global mission to discover, interpret, and disseminate information about human cultures, the natural world, and the universe through a wide-ranging program of scientific research, education, and exhibition.
Contact Us
For everything you need to know about planning your visit to the Museum, including admissions, directions, and parking, please see the Visitor Information area of our site.
For general information and current exhibition schedules call (212) 769-5100 (24 hours a day, 7 days a week) or e-mail Visitor Information.
To leave feedback or comments email Visitor Comments.
For advance reservations for special exhibitions, films, and lectures, call (212) 769-5200 (9 am-5 pm, Monday – Friday) or e-mail Tickets.
DEPARTMENTS
Membership:
Phone: (212) 769-5606 (9 am-5 pm, Monday – Friday)
Fax: (212) 769-5427
E-mail: Membership (Response within one business day)
Web: Membership
Development:
Phone: (212) 769-5151 (9 am-5 pm, Monday – Friday)
Fax: (212) 769-5688
E-mail: Development (Response within one business day)
Web: Development
Education:Visit the Education Department for information about lectures and programs related to current exhibitions, as well as day trips, kids' programs, classes, and the Margaret Mead Film & Video Festival
Library Services:
Visit the Research Library for information about the book, photo, film, and archive collections, as well as information about the Museum's scientific publications.
Event & Conference Services:For information about hosting an event, reception, or conference send email to hostanevent@amnh.org, visit our website at www.amnh.org/hostanevent/ or call
212-769-5350.
Press:Press Contacts only
AMNH Expeditions:
Expeditions throughout the world with distinguished scientists and educators. For information about AMNH Expeditions, including descriptions, dates, and pricing:
Phone: (800) 462-8687 (9 am-5 pm, Monday – Friday)
Web: AMNH Expeditions
E-mail: Grants and Fellowships
Webmaster:
Please e-mail any technical problems or other inquiries about the AMNH web site to the webmaster.
Address:
American Museum of Natural History
Central Park West at 79th Street
New York, NY 10024-5192